BBC has FOUR WAYS to save you money up front and in the future. Other banks don't like to let you know about these loans because they can't charge you as much.
1. Zero Down Payment:


No down payment.


Buyers can even finance closing costs up to 3%.


Loan amounts up to $410,000*


No maximum income restrictions!


No homebuyer education!


*$422,300 when up to 3% closing costs are financed.
PEACE OF MIND
AWAITS YOU,
IN YOUR NEW HOME.
2. Zero Down using combined loans:


The popular 80/20 program*, where qualified homebuyers put no down payment and still avoid paying mortgage insurance!


Combined loan amounts to $500,000.


*80/20 refers to financing 80% and 20% of the full loan amount as separate loans.
3. Zero Down including closing costs:


The 103% program, where up to 3% of closing costs can be financed.
4. Zero Down where the seller assists financing:


Seller contribution program.
Call for all the details about these and other Zero Down payment loans from BBC Mortgage.
Disclaimer: Equal Housing Opportunity. Programs subject to change. Certain restrictions and conditions apply. Some products may not be available in all states. Some programs may not be combined with others. Owner-occupied, primary residence only.
TRUST BBC mortgage bankers with your loan. CALL now at 000.000.0000 to GET YOUR FREE EVALUATION!
Our ZERO DOWN PAYMENT loans are simple to understand and can save you a lot of money. Let us be YOUR private banker. We can lend our own money OR use our preferred lenders.
REVIEW THE LOANS:



ZERO Down Payment Loans


Fix 3 & Fix 5 Loans


The EasyOwn Loan


The Advantage Program


The 5/1 Interest Only Loan


Other Non-Traditional Loans


Traditional Loans


Unusual & Commercial Loans
We're BBC Mortgage Bankers.
Your private mortgage banker.
Information is accurate as of date of posting and is subject to change without notice. Equal Housing Lender.
Serving ALL North Carolina.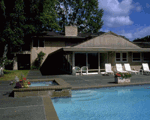 LIVE THE LIFE YOU DREAM.