BBC can save you money up front and in the future. Other banks simply don't want to invest the effort to help you get established.
Unusual & Commercial Loans:


Balloon payment loans.


Buy down loans to eliminate points.


Jumbo loans.


Duplex, triplex and multiple unit loans.


Stated income loans.


No income verification loans.


Non-owner occupied loans.


Bankruptcy buyout loans.
PICK THE HOUSE.


BBC WILL HANDLE THE REST.

Warehouse loans.

Office loans.

Industrial loans.

Apartment building loans.

Farm loans.

Manufactured (prefabricated) home loans.

Foreclosure property loans.

Home construction loans with one time close saving money.
Call today for all the details about these and other loans from BBC Mortgage. Your private mortgage banker.
Disclaimer: Equal Housing Opportunity. Programs subject to change. Certain restrictions and conditions apply. Some programs may not be combined with others.
BBC mortgage bankers can write the exact loan you need. From INDUSTRIAL to FORECLOSURES, STATED INCOME to OFFICE SPACE, we have an attractive program for you. CALL now at 000.000.0000 to GET YOUR FREE EVALUATION!
Let us be YOUR private banker. We can lend our own money OR use our preferred lenders.
REVIEW THE LOANS:



ZERO Down Payment Loans


Fix 3 & Fix 5 Loans


The EasyOwn Loan


The Advantage Program


The 5/1 Interest Only Loan


Other Non-Traditional Loans


Traditional Loans


Unusual & Commercial Loans
We're BBC Mortgage Bankers.
Your private mortgage banker.
Information is accurate as of date of posting and is subject to change without notice. Equal Housing Lender.
Serving ALL North Carolina.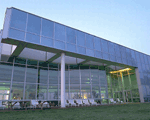 MIND YOUR BUSINESS. SECURE YOUR SPACE.