While first time home buyers should familiarize themselves with the process and terms involved in purchasing your dream home, let BBC Mortgage take care of the details. BBC can take you through the process one step at a time.
YOUR BASIC PROFILE:
Most people are unsure of where their credit stands or what they can afford. There are so many different kinds of loans today that many people actually have a higher budget than they imagine. There are also very flexible loans that BBC can tailor to meet your budget. The important point is that you CALL BBC first to find out what you can afford.
GETTING PREQUALIFIED TO HOUSE HUNT:
Before going to look at a house you should call BBC Mortgage. There is no sense falling in love with a property if you don't even know you can buy it. BBC will give you the confidence you need to be ready to negotiate on the spot.
Here is what BBC will do to get you a PRE-QUALIFICATION letter:


Examine your income and debts.


Review your employment and residence history.


Consider your available funds for downpayment.


Calculate what monthly mortgage payment you can afford.


Determine what we can loan you.
With the prequalification letter in hand you can now make an offer on a house. And sellers understand that you are a "qualified buyer", who can purchase their home. They will be very willing to spend the extra time you need to walk through the house. After all, BBC has stated to the seller through your letter that you are ready to buy.
CLICK on HUNDRED QUESTIONS for answers to many of your frequent questions. For greater detail you can CALL any of our representatives to help you determine what you need to do next.
We're BBC Mortgage Bankers.
Your private mortgage banker.
Information is accurate as of date of posting and is subject to change without notice. Equal Housing Lender.
CALL BBC mortgage bankers now at 000.000.0000 to GET PREQUALIFIED TODAY!

A HUNDRED QUESTIONS -
We don't mean this literally, but BBC has gathered the most frequent questions asked by first time buyers and those seeking refinance.
LOAN DOCUMENTS YOU WILL NEED -
You will need to gather these documents when you anticipate applying for a mortgage. Save time later by getting them together now.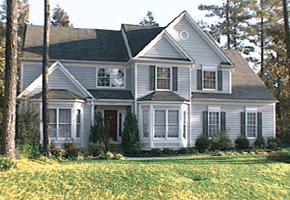 3 SIMPLE STEPS TO GET A LOAN:


Get PREQUALIFIED as we just described - CALL BBC to review your income, history and savings.

Let BBC assist you in completing the LOAN APPLICATION - Your dream home is APPRAISED and reviewed in other ways to make sure it retains the value you expect. BBC can even make recommendations to create an OFFER that will save you money now or in the future by getting you the type of loan BEST for your situation.

FINISHING the paperwork - BBC works with the buyers, the sellers, any agents and the title company to get your loan "closed" so you can move in your new house! During this time we may ask for copies of documents that we haven't already received. Click on LOAN DOCUMENTS YOU WILL NEED to get a list. Sometimes the loan processor needs some more information. BBC keeps careful track of what is being done so that your loan can close on time. We will call you immediately when we need something else so we stay on schedule.
Serving ALL North Carolina.